HOMES & GARDENS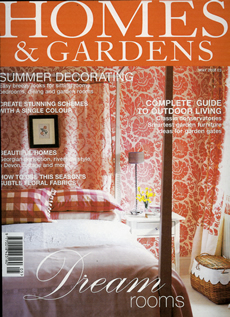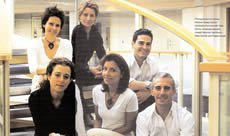 I associate Odile with a luxurious, soft look that uses sensuous material such as raw silk and suede" - Alan Hughes
Remember these faces - industry experts predict these talented new designers will be tomorrow's big names in interior design.
The interior design profession is a notoriously difficult one to make a name in - of the hundred or so designers who graduate each year from the major design schools, the majority are destined to spend most of their working lives working under established names.
Few will set up their own practices and those who do will probably be competing for business with the grand masters of interior design - pipped at the post by years of experience, teams of designers and leather-bound portfolios displaying work done for distinguished clients. A few talented individuals, however will invariably stand out with their fresh ideas and enthusiasm. We asked experts at the three big design schools (Alan Hughes, director of interior design at the Inchbald School of Design; Jenny Gibbs, principle of the KLC School of Design and Iris Dunbar, head of The Design School) what makes a new designer stand out from the crowd. To Alan Hughes, it's not just about having an advanced sensory perception but also "professionalism, commitment and personal charm". For Jenny Gibbs, a really good designer "should be able to guide and lead a client without dictating to them, while offering imaginative inspirational and practical solutions". Iris Dunbar believes that having firm ideas is essential. "There is no point lifting a pencil unless you've got something to say".
Odile Granter, who studied design at Inchbald, favours "a classic, modern look incorporating exotic elements". Last year her style caught the attention of the BIDA (British Interior Design Association), who asked her to design a bedroom at its Olympia showhouse. After graduating in 1997, Odile worked with designer Alannah Dowling before setting up her own business Granter Interiors, where she advises on interior design and space planning. "It's important that my interiors stand the test of time," she says.
Odile Granter, (020) 7835 0671
Words Alice Moro, photographs Tino Tedaldi