SPECTACULAR HOMES OF LONDON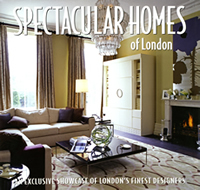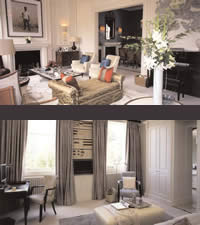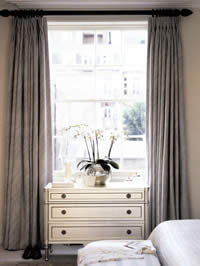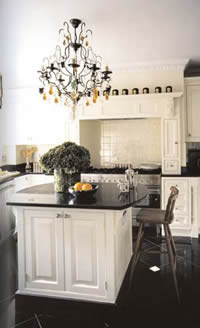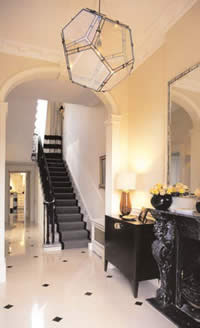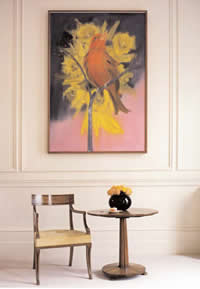 For design inspiration, Odile Granter looks to no less a building than the Pantheon in Rome. Like the Eternal City's enduring landmark, there are some principles of design – simplicity, ingenuity and exquisite proportion – that are as relevant today as they were 2,000 years ago: they trickle all the way down to a Victorian townhouse or a steel and glass high rise.
Having grown up in Rome, it's little wonder that Odile is infused with the idea of simple beauty being able to create happiness. Her work lacks gimmicks or fuss, instead focusing on discreet luxury that will last, and harmony from the outside in. A dynamic clientele come to her for sleek, high-quality interiors that maintain a classical feel, but still feel like a modern home. Flexibility is a key theme, particularly in London townhouses where rooms frequently have to fulfil many purposes. With cleverly concealed technology and good space planning, an elegant dressing room can also function as a snug for watching television, a home office or a quiet place to settle down with a book.
Simple, clean-lined furniture ensures that these multifunctional spaces do not crowd each other, while intelligent lighting adjusts the atmosphere at the press of a button.
The depth of thought that goes into maximising every space springs in part from Odile's commercial background. After studying at the Inchbald School of Design, she worked for an architectural firm designing high-end hotels - large projects that required rigorous organisational skills as well as creative flair. It instilled a discipline that has been carried forward into her residential work, as well as helping to shape her style towards a more refined contemporary look.
After working for a couple of other interior designers, Odile set up in business on her own in 2000, with her first solo project, a signature London apartment designed by an architect from Foster + Partners, setting the scene for the distinguished work to come. Private homes have been her company's speciality ever since, and working on them marries all her talents: a prodigious work ethic combined with the ability to source the very best materials and incorporate her client's unique pieces of furniture or works of art.
Odile and her team of designers and project managers make up Granter Interiors today, and projects are as diverse as a sun-drenched Caribbean villa or a smart Nash terrace fit for family life. The company is supported by a wide range of specialists, from antiques and fine arts experts such as Corfield Morris to audio-visual engineers and experienced builders, who are brought in when needed, meaning that each assignment can be managed from start to finish. Granter Interiors' look takes it cues from the inherent architectural qualities of a building, working to enhance them while fulfilling the needs of its clients. There is a laidback simplicity in the use of furniture and textiles - unfussy window treatments, for example, or a neutral sofa set off by coloured cushions or throws. A statement piece of furniture in an unexpected finish, or upholstered in a bold fabric, adds something more playful, while a touch of out-and-out luxury such as a silk rug rounds off a sophisticated, sensual layering of textures.
Odile says she absorbs influences from around the world, and is just as attracted to exotic Asian finishes as she is to chic Parisian style or classical Greek detailing. The fellow designers she admires, such as French avant gardist Andrée Putman, have in common the same disarmingly simple style and reputation for a free-thinking reinterpretation of traditional ideas. Above all, Odile believes that working with private clients should be personally enriching for all parties concerned, and that great design should have a lasting impact on the quality of life, long after the project is complete.